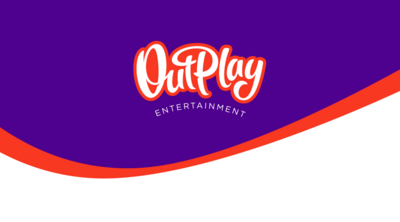 Outplay Entertainment Acquires Eight Pixels Square
• Dundee-based mobile developer acquires world-class studio to expand mid-core and VR capabilities creating development powerhouse
• The teams at Outplay Entertainment and Eight Pixels Square have decades of game development experience which underpins their track record of creating a portfolio of mobile app store hits across platforms and genres
• The teams will share technical knowhow and processes as well as expanded audience reach to accelerate product innovation and commercial growth
• The addition of the team of 40+ industry veterans takes Outplay Entertainment to over 190 employees in the UK
Dundee, 12th December 2016 – Outplay Entertainment announce the acquisition of Eight Pixels Square, a Derby based mobile free-to-play studio. This comes off the back of a highly successful year for Outplay Entertainment which has seen significant revenue and headcount growth as it has surged past 55 million downloads across its portfolio of games.
Eight Pixels Square are best known for a catalogue of successful mid-core titles, including All Guns Blazing, Cartel Kings and most recently RAID HQ, which also received Apple Editors' Choice featuring.
Douglas Hare, Co-Founder and CEO of Outplay Entertainment, says: "The acquisition of Eight Pixels Square is another exciting step forward for the business, as we not only solidify capabilities in mid-core and VR, but also get to work with long-time industry peers. Their exceptional talent, expertise and obsessive focus on quality is a fantastic addition to the team and we believe that this move will make us stronger than ever. "
Hugh Binns, Co-Founder of Eight Pixels Square, says: "Mat Sneap, Tim Rogers, Myself and the wider team are thrilled to be joining the Outplay Entertainment group. Their ambition and strategy for success is compelling and something we're excited to be able to contribute towards. Outplay is an obvious fit for our team, both culturally and technically, our catalogue of IP, and our know-how within mid-core and VR. We're already hard at work on a 2017 title that we all believe has great potential to disrupt and further enhance Outplay's position as one of the most successful European studios, if not beyond."
Richard Hare, Co-Founder and President of Outplay Entertainment, says: "We've known the team behind Eight Pixels Square for more than 25 years and are delighted to bring them into the Outplay Entertainment family. It's great to finally work together, they are an incredibly talented and experienced team. The addition of their capabilities and technical expertise will further enhance Outplay's capacity to innovate and raise the bar of what's possible on mobile."
Earlier this year, Dundee based Outplay Entertainment became the largest independent mobile games developer in the UK by surpassing 150 staff.
- Ends -
For further information or assets, please contact Dan Neale at Alfred – dan@alfredlondon.com - +44 7972 106 575
About Outplay Entertainment
Founded in 2010 and based in Dundee, Scotland, Outplay Entertainment is the largest independent mobile developer in the UK. With an obsessive focus on quality, their 150 strong team has developed several critically acclaimed original games which include, Alien Creeps TD, Mystery Match, Crafty Candy and Bubble Genius as well as Angry Birds POP! in partnership with Rovio. To date, the studio's games have received over 55 million downloads, has been featured multiple times as Apple's Editors' Choice and received a BAFTA nomination. The studio won the 2016 TIGA Outstanding Growth Award. For more information visit: https://outplay.com/
Eight Pixels Square
EightPixelsSquare is a studio comprising of an elite team of 43 veteran game developers and analytical marketing specialists. Over 12 million players worldwide enjoy their catalogue of games, across iOS and Android platforms - the studio also received Apple's Editors' Choice for RAID HQ. The studio was founded in December 2012 and is based in Derby, United Kingdom. Collectively, its staff has created over 100 hit games, with an average of over 17 years in game and technology development. The studio focus is on creating engaging and high quality free-to-play games for mobile devices that offer experiences similar to what has been previously expected on console.