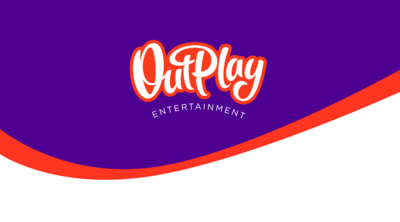 Outplay Entertainment Appoints Stefan Lampinen As New Board Member
Industry heavyweight, Stefan Lampinen, brings decades of video games industry experience, expertise and strategic insight to the Outplay board
We are delighted to announce the appointment of seasoned industry advisor, Stefan Lampinen, to our board. Bringing more than 25 years of games industry knowledge and expertise, he will strengthen the company's board and support the Outplay management team's ambitious growth plans.
Considered one of the founding fathers of Sweden's globally successful gaming industry, Lampinen has previously held leading positions with EA, Nokia, Microsoft, and Warner Bros. In his role as Managing Director and Founder of Game Advisor, Lampinen offers strategic advice and market intelligence to corporate leaders and investors within the global games industry.
Douglas Hare, Co-Founder and CEO of Outplay Entertainment, said: "We're delighted to welcome Stefan to the board at Outplay. Stefan has built an incredible reputation in the industry, not to mention an unmatched network, bringing with him knowledge and expertise that will significantly strengthen Outplay's board. As we look forward, we plan to continue building on our successes, developing original IP as well as working with high profile licenses and celebrities, supported by our talented team, established over the last ten years. We're looking forward to tapping into Stefan's experience, both from a strategic and M&A perspective, as we build on 2021's strong growth rate."
Outplay Entertainment celebrated its 10th anniversary in April this year, and last March it sold its Eight Pixels Square subsidiary to industry giant Miniclip. The developer has launched two new games this year: Gordon Ramsay's Chef Blast, which was released in January, and Mystery Match Village which launched in April. The quality of these titles is testament to the talent of the team and Outplay plans significant growth from these and future titles.
Stefan Lampinen, commented: "Outplay has enjoyed a hugely successful ten years, having built a strong foundation of talent and capability which have enabled them to deliver multiple critically acclaimed original IP as well as hugely successful games based on Angry Birds and Gordon Ramsay. I look forward to working with the board and supporting the Outplay management team's growth plans, building on the great work they have done to date. I'm excited to join them at the start of this next chapter and look forward to sharing my experience at board level, with our collective ambition to expand and scale the business."
PRESS
For further press enquiries please contact Alfred London:
Email: outplay@alfredlondon.com
ABOUT OUTPLAY ENTERTAINMENT
Founded in 2010 and headquartered in Dundee, Outplay Entertainment is the largest independent mobile developer in the UK. To date, the studio's games have received over 160 million downloads, have been featured multiple times as Apple's Editors' Choice, receiving multiple award nominations and being recognized as one of the fastest-growing technology companies in the UK. With a passionate focus on making the best games, our talented and dynamic team has developed multiple critically acclaimed and award-winning titles. With an exciting pipeline of future titles in development, and continued growth on our existing games, Outplay is just getting started.