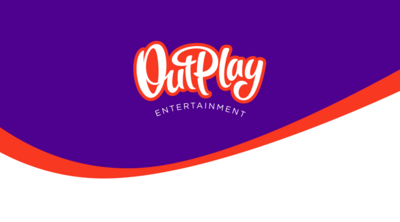 Outplay Entertainment Unleashes 'limitless Fun' Positioning Through Brand Refresh
[Dundee - 21st January 2018] - Outplay Entertainment, the UK's largest independent mobile games studio, has unveiled a transformative rebrand. Through partnering with multi-discipline design agency JDO, new positioning around the concept of 'limitless fun' has been devised, along with a new logo and identity.
This follows a hugely successful 2017, and a year of rapid growth, where the studio reported 1,904% revenue growth since 2013. It ranked 61st as part of the Deloitte Technology Fast 500 - a league table of the fastest-growing technology companies in EMEA, while also placing 11th in the UK Fast 50, and first in Scotland. Topping this off was The Sunday Times Tech Track 100, where Outplay Entertainment ranked 13th nationally.
Richard Hare, President of Outplay Entertainment, comments "Our new visual identity captures the spirit of the business and is uplifting, approachable and authentic. It also guarantees heightened visibility to ensure we continue to thrive in an ever-evolving games industry. From the very start, our goal for Outplay Entertainment was to be associated with fun - and fun is different for every single one of us. Our focus going into 2018 and beyond, is to better understand what this means for all of our players globally. We want gamers to recognise our brand, our titles, and feel connected with our studio."
On the partnership, Pippa Knight, Head of Strategy at JDO, comments "The key to creating a successful strategy for Outplay Entertainment has been to define the creativity, energy and expertise that will resonate powerfully within the corporate and consumer worlds. The concept we created together - 'limitless fun' - is a truth that has inspired the business since inception, and was a natural choice to capture the brand's core idea. It conveys diversity, inclusivity and has an unstoppable momentum which positions the brand perfectly to inspire continuing progress and success."