Apply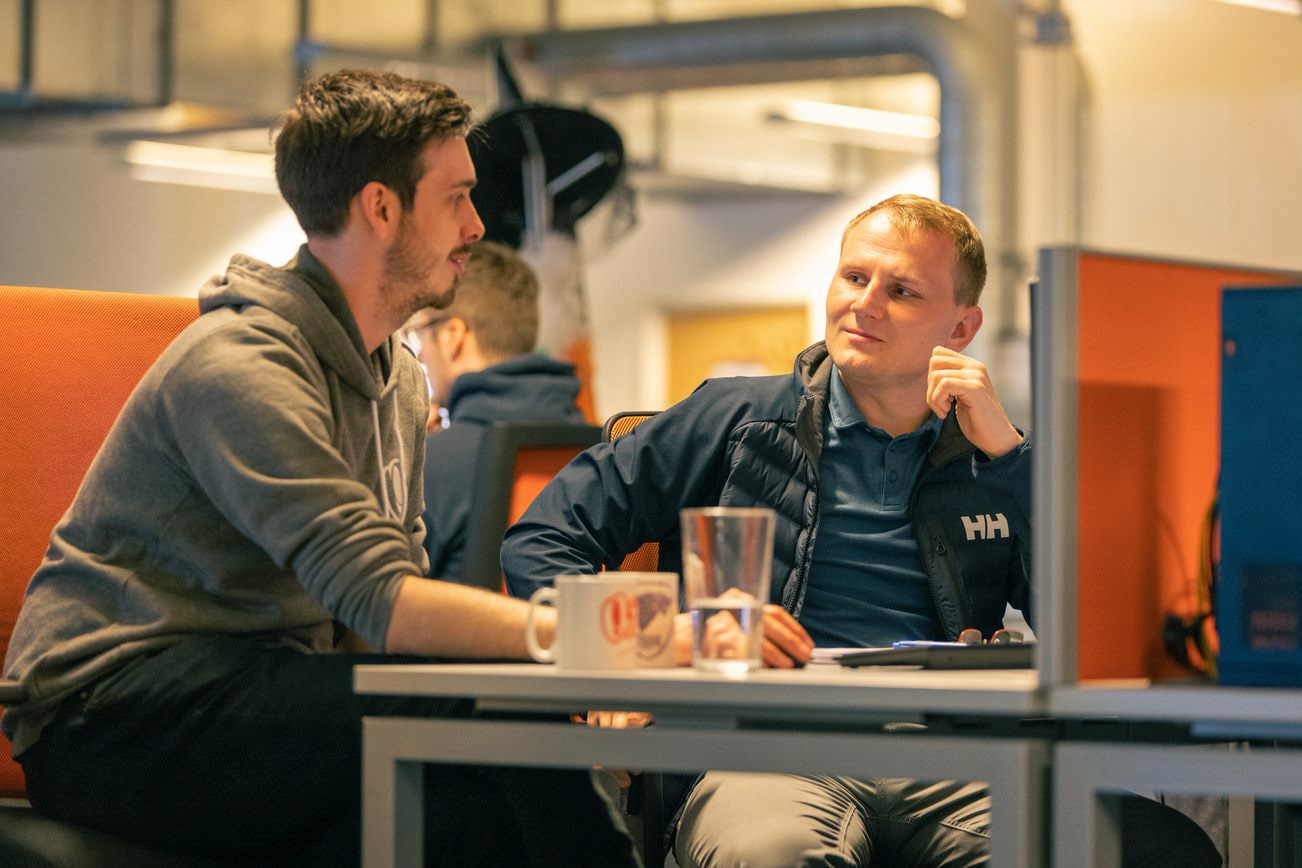 Product Marketing Manager
Apply
Details of this position:
Location:
Flexi Hybrid - incl. Remote options (UK/EU), United Kingdom, DD1 4QB
At Outplay, we have a fantastic opportunity within our marketing team for a data-driven, creative & analytical Product Marketing Manager.
In this role, you will support the Senior Product Marketing Manager and wider marketing team on 360 marketing campaigns for our key titles, with a focus on organic installs and brand development. You will contribute towards GTM strategy and LiveOps marketing campaign plans for new games and existing titles while working closely with our Marketing, Analytics team, Games teams, and Senior stakeholders.
Additionally, you will support marketing efforts across the game store pages, notably the iOS App Store, the Google Play Store, and the Amazon App Store, in order to ensure our games are easy to find and that pages are maintained to engage and convert new players.
This is a perfect opportunity for an experienced Junior Marketing Manager already in Gaming and ready for advancement or a Brand or Digital Marketing Manager with creative agency or alternative industry experience to expand their knowledge and responsibilities across all marketing channels and drive real impact for new and existing titles with exciting marketing strategies.
Specific Responsibilities
· 360 Marketing Plans: Assist in the planning, strategy, and coordination of 360 marketing campaigns (PR, social, influencers, events, ATL media, digital) for both large-scale campaigns and to promote specific in-game content such as new features, events, and sales.
· Organic Growth: Work closely with the Senior Product Marketing Manager on identifying, planning, executing, and measuring opportunities to stimulate organic growth in an ROI-positive manner.
· Product Expertise: Become fully immersed in the games and target audiences to develop and maintain a deep understanding of product features, player motivations, game economy, etc.
· Benchmarking: Develop a strong understanding of the mobile marketplace and the various competitors in the space, analysing the strengths and weaknesses of competitor products, as well as identifying potential opportunities to share with the game teams.
· Branding: Assure alignment with the brand pillars across in-game content and marketing communication copy, tone, and assets for consistency through the player funnel.
· ASO / Storefront: Support maintenance and updates of all game store pages across copy, screenshots, videos, and icons, to continue to appeal to new players and drive organic impressions and conversion.
· Social , Community, & CRM: Assist in driving continued engagement and channel growth across social platforms for both our titles and Outplay Entertainment. Identify new channels or platforms to prioritise and develop a bespoke content plan for each to bring in new followers/subscribers, drive quality engagement, and cultivate our communities as Brand Ambassadors and consumer insights resources.
· Reporting: Develop a strong understanding of team/company/campaign goals and assist in reporting all organic marketing activity, developing top line summaries and key learnings and sharing with key Senior stakeholders.
Skills Requirement
· Communication Expertise: Strong communication and collaboration skills, with a positive attitude and approach towards teamwork. Interact efficiently and productively with stakeholders, marketing teammates, and game developers to secure approvals and alignment on key initiatives.
· Data-Driven Marketing Experience: Experience of cross channel/360 marketing, preferably within the entertainment industry, and knowledge of how to read data points and report back with executive summaries, key learnings, and recommended next steps relating to team/company goals.
· Interest in Games/Mobile Games: An understanding of videogames and the mobile games industry, as well as different audience types, platforms, and gameplay experiences
· Customer Lifecycle: Knowledge and understanding of the entire customer lifecycle from discoverability/awareness, click, install/conversion, onboarding, engagement, fidelity, monetization, loyalty, and evangelism.
· Marketing KPIs: Deep understanding of business and marketing KPIs, how they impact each other, and comfortable working with analytics teams to produce detailed data-driven reports and insights.
· Open-Minded and Innovative: Be comfortable collecting information and feedback from across the business, come up with or identify innovative ideas, and convert thoughts into actions in a structured manner.
About us
Founded in 2010 and based in Dundee, Outplay Entertainment is the largest independent mobile developer in the UK.
To date, the studio's games have received over 160 million downloads, have been featured multiple times as Apple's Editors' Choice, won TIGA awards and received a BAFTA nomination.
With a passionate focus on making the best games, our talented and dynamic team has developed several critically acclaimed and award-winning games. Gordon Ramsay's Chef Blast and Mystery Match Village are the latest titles in the portfolio, continuing to deliver the high-quality visuals, production values and casual yet engaging gameplay that Outplay is known for.
With an exciting pipeline of future titles in development and continued growth on our existing games, Outplay is just getting started.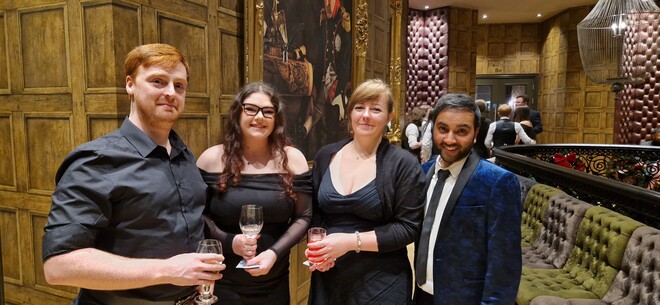 We also offer the following benefits:
Flexible working hours
Flexi Hybrid working model
Enhanced Parental leaves
Worldwide travel insurance
Private health and dental care
Wellbeing resources
33 days Holidays
Learning and Development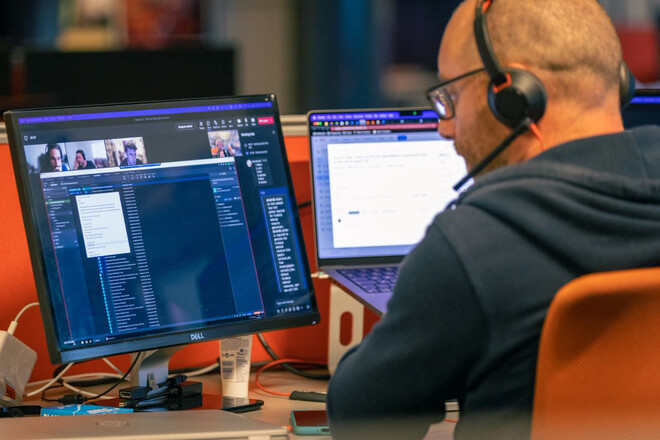 Working at Outplay:
We have a flexible hybrid work model at Outplay, prioritising flexibility, inclusion, health and enjoyment. With our work model, our roles can be fulfilled with the flexibility to choose to relocate to work fully onsite in Dundee or in a hybrid mode, either locally or from anywhere in the UK or European work locations.
At Outplay, our mission is to create limitless fun for everyone who plays our games, and we value every individual that helps make that goal a reality. We are committed to remaining an equal opportunities employer and provide a friendly, safe, and welcoming environment for everyone who works here irrespective of age, race, ethnicity, religion, disability, gender, gender identity and expression, physical appearance, body size, and sexual orientation. All our employees are treated with dignity and respect because being part of Outplay is more than just work – it's a family.