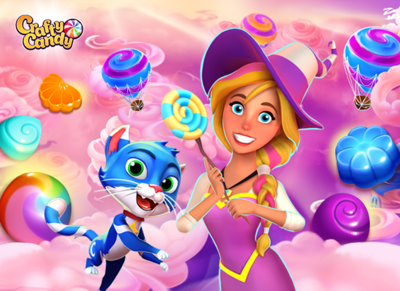 Candy Canes & Marzipan
Candice gets in the festive spirit with a trip down a lane decorated with Candy Canes before heading into the Marzipan Forest! But she isn't done yet, to celebrate the holidays Candice cracks open a cold one in the Soda Pagodas!
– Enjoy a special 30 new levels to celebrate the holidays!
– Take a trip down Candy Cane Lane
– Plus more to come in Marzipan Forest!
– Finally enjoy the sensational Soda Pagodas
– Thats takes the total up to a wopping 2110 levels!