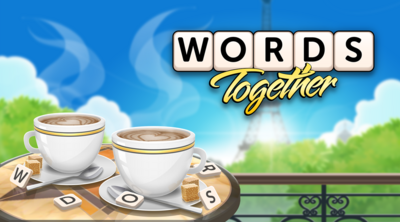 Introducing Words Together - A Facebook Instant Game
­Outplay Entertainment is excited to unveil Words Together, the second Facebook Instant Games title in the Together series. Words Together is now available on the Facebook Instant Games platform.
Introducing a competitive twist to the classic boardgame-style word-building game players know and love, Words Together lets players challenge friends and family, kickstarting rivalries over a series of 3 rapid-fire rounds. With 4 minutes on the clock, players will need to think quick and spell quicker to set a high score for their friends to challenge.
Fast fingers and strategic tile placement will unlock massive combo multipliers and send players' scores soaring, securing victory across games and tournaments, winning trophies, and, importantly, bragging rights.
Words Together is fully integrated with Facebook, meaning players can invite friends to play or start a Tournament with one click. Powered by Facebook Gaming, players can respond to their friend's challenge at the tap of a button and jump into the game with no download.
Words Together follows the release of Solitaire Together earlier this year, marking Outplay Entertainment's return to the flourishing world of Facebook Instant Games.