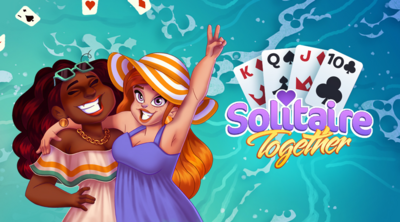 Introducing Solitaire Together - A Facebook Instant Game
Outplay Entertainment is delighted to announce our return to the exciting and growing world of Facebook Instant Games with the release of Solitaire Together. This new title is available now on Facebook Gaming.
Solitaire Together offers quick rounds of classic Klondike Solitaire with a competitive twist, allowing players to connect with friends and kickstart fun rivalries in 3 thrilling rounds. Up against the clock, players complete a round of solitaire within four minutes or less, setting a high score for their friends to beat. Speed and skill are rewarded with massive combo multipliers, which players can use to win tournaments, trophies, and of course, bragging rights!
Solitaire Together is fully integrated with Facebook, which means players can directly challenge friends in Facebook Messenger or start a personalized Solitaire Tournament with a one-click post to their newsfeed. An exciting aspect of Facebook Gaming is that it allows players to jump straight into games with no downloads required, allowing players to respond to their friend's challenge at the tap of a finger and keep the fun going.
With a history of successful Facebook Instant Games, including Zen Words and 2 Photos, 1 Word, the launch of Solitaire Together marks the first of a series of Facebook Instant Games that we have planned for 2022.