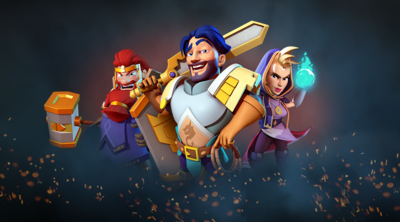 Castle Creeps Td Scoops Best Strategy Game At Tiga Awards 2017
Outplay Entertainment's tower defense strategy game, CASTLE CREEPS TD, has been named the Best Strategy Game at TIGA Awards 2017. CASTLE CREEPS TD has proved popular with gamers worldwide and racked up two million downloads within the first five days and has now surpassed six million.
CASTLE CREEPS TD has topped the charts as #1 Strategy Game in over 60 countries, and has been featured on the Apple App Store, Google Play and Amazon Appstore. Now on Chapter 36, new content updates are released fortnightly - the world of CASTLE CREEPS TD continues to expand at rapid pace.
Richard Hare, President of Outplay Entertainment, comments: "We're extremely proud to receive the accolade of Best Strategy Game, at the TIGA Awards 2017, and would like to thank our players for making it such a success. Our talented team work hard to continually evolve the user experience, and provide new game updates and characters fortnightly. We kick off a great month with the introduction of Aleah, a new hero that is the latest edition to the ever-expanding world of Castle Creeps TD."
Aleah, the newest hero to land in the critically acclaimed world of CASTLE CREEPS TD, is a juggernaut on the battlefield, outfitted in armour blessed by the church. Her ferocity is matched only by her piety. Her dedication allows her to perform miracles like summoning divine blades to fight for her, periodically shielding nearby allies preventing damage, or even revive nearby fallen heroes.

Ready your Towers and defend the realm!