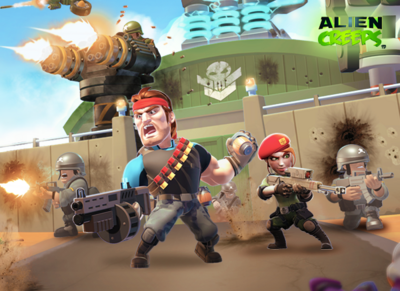 Celebrating Three Glorious Years Of Alien Creeps Td!
Alien Creeps TD celebrates its third anniversary this weekend! Since its launch, the game has been a huge success story, surpassing 20 million downloads worldwide!
In that time, players have defeated an astonishing 46,000,000,000 Creeps, built 2,750,000,000 Towers and deployed 4,750,000 reinforcement Platoons!
Never ones to rest on our laurels, we have continued to enhance Alien Creeps TD with new and improved features:
• Monthly events, giving Commanders the chance to fight a range of new Creeps to earn epic rewards.
• Our band of battle-hardened Heroes expanded with two new allies added to the roster: the freeze-gun-wielding Avalanche and gravity-manipulating Gravitas.
To celebrate this special anniversary, not only is there a new event to take part in but we're offering huge discounts in our birthday sale to every player who helped us get here!