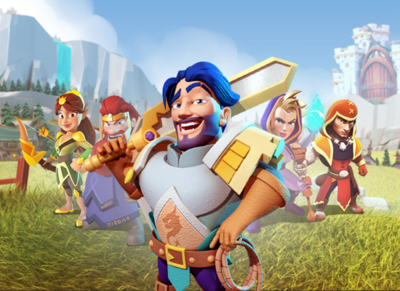 Enter The Gauntlet!
The Creeps have amassed a vast army and are ready to attack in what looks to be their biggest offensive yet. Bring out your everyday Hero and attack the enemy head-on as you battle to defend the realm!
Earn points as you take out hordes of Creeps and climb the leaderboards to become the envy of your friends!
As you pass each tier you will also be rewarded with some EPIC prizes including Coins, Gems and much more that only become greater as you advance!
Reach the final tier and be rewarded with the fabled Champion Chest, granting you an exclusive, limited edition Gauntlet Champion Skin, and a legendary Enchanted Crystal Tower Booster, temporarily increasing the range of all Magic Towers!
Don't miss out and join the battle today!