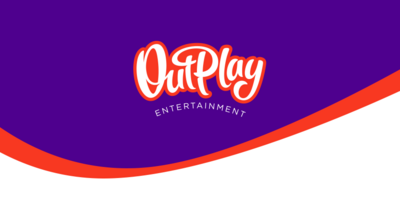 Game Design At Outplay
Recently we caught up with Graeme Kennedy, Senior Designer, to talk all things design and what it's like working at Outplay!
"As a Senior Designer, I spend a lot of time looking ahead; I work with the Producers and Product Managers to plan features and identify improvements to create moments of delight for our players.
Every day we embrace exciting challenges like building new level content and running live ops (in-game events and activities that keep the games exciting for players). Every day at Outplay is filled with learning opportunities; we are a motivated, engaged team always delivering with a passion for excellence.
Being a Senior Designer gives me ownership over multiple areas of the game which means I get to work with lots of dedicated, passionate people every day! Our teams are made up of great people who are engaged, contributing positively and effectively to achieve Outplay's goal of making world class games.
The culture of Outplay is very fun and inclusive, there are always lots of social activities going on both in and out of work. Our culture also allows us to keep everyone feeling connected and involved especially with all the new challenges of working from home.
I am currently working within the 'classic games team' on Angry Birds Pop, a game I have spent most of my time at Outplay working on and I still find it rewarding and fun! We are continually developing content and features, always searching for improvements and the game it is still an exciting, fun, and rewarding project. Working on Angry Birds Pop has been one of the highlights in my career, adapting the Angry Birds world and characters into a new type of Angry Birds game. That is an opportunity that I could only get at Outplay.
I get to build and play great games and call it work! We have an excellent work-life balance here, everyone is super supportive and professional, and even when it's hard work it's great fun!"
We are currently hiring across a number of our design roles and have some really exciting opportunities to offer! If you are passionate, ambitious and driven we'd love to have you as part of the team – check out our latest roles here: https://www.outplay.com/outplay-out-there/