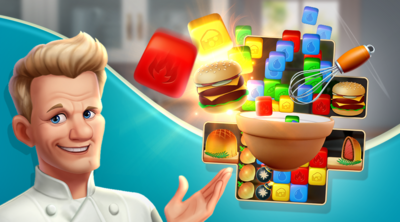 Gordon Ramsay's Chef Blast Adds New Social Features
As the UK's largest independent mobile game developer, we are giving players a new way to (virtually) get together and enjoy their love of all things foodie in our hit game, Gordon Ramsay's Chef Blast. The popular puzzle mobile game, with match-3 gameplay, introduces Teams and Chat features — which are available in-game now.
Join or create a team and send and receive lives, giving players and their teammates additional chances to beat levels. Use these lives to complete thrilling challenges that unlock delectable in-game dishes, including exclusive Gordon Ramsay recipes that players won't find anywhere else.
Make new friends and share plans for delicious new dishes, or ask questions about how to make best use of fresh produce and seasonable ingredients. The new social gameplay features make Gordon Ramsay's Chef Blast the place to be for food fans on mobile devices.