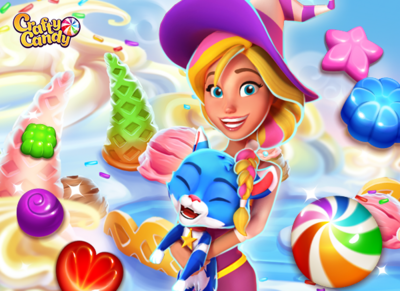 Icing & Marshmallows!
NEW LEVELS, and 20 more each week!
There's a chill in the air as Candice explores a glistening frosted palace. Treading carefully through the icy valley beyond, she is cheered by the sight of merry mallow snowmen…
– 20 new levels in Winter Icing Palace!
– Plus 20 more to come in Mallow Snowman Valley!
– 2,030 levels today, 2,050 next week!
– Update now for NEW LEVELS, and 20 MORE EACH WEEK!