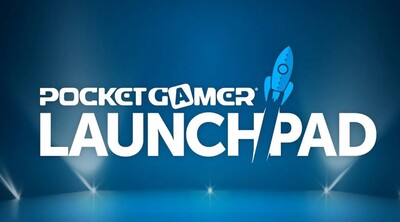 Outplay Entertainment Sponsors Pocket Gamer Launchpad
Outplay Entertainment is thrilled to announce that we will be a sponsor of Pocket Gamer's LaunchPad 4th edition of their virtual event, designed to celebrate the best new, upcoming and updated mobile games. This event, which is live on the 20th and 21st May, sees a series of digital consumer events designed to celebrate iOS and Android games, including our own Mystery Match Village which released in April 2021, and Gordon Ramsay's Chef Blast released worldwide earlier this year.
A full feature article is available on the Pocket Gamer site showcasing Gordon Ramsay's Chef Blast, beside a full trailer to display our most prolific title. Executive Producer Keeley Bunting will also live stream an interview regarding Chef Blast, which can be seen today at 5:45pm BST. Chef Blast challenges players in fun and innovative ways by setting challenges, players are able to unlock some of the chef's favorite recipes as well as new exclusives that have never been available online.
Outplay's newest title, Mystery Match Village, a riveting and innovative match-3 puzzle game, will benefit from its own live stream on Friday 21st May at 5:30pm BST. This title takes players on an all-new adventure with bubbly private investigator Emma Fairfax. A successor to Mystery Match, players find Emma returning to her hometown of Kingsfall to find her village shrouded in secrets that she is eager to solve.
Live streaming on Twitch and discussions happening on their Discord group we are very excited to be a part of such an amazing event, to find out more about the event visit their page: https://www.pocketgamer.com/launchpad/