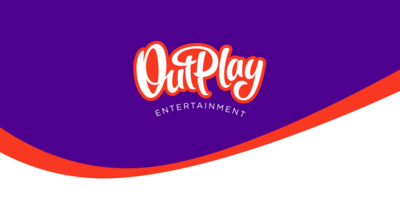 Let's Talk Outplay And 2d Ui Art!
Recently we caught up with one of our new hires, Senior 2D UI Artist, Ajay Naran to talk about all things UI and Outplay!
"One of the many things that attracted me to Outplay is the great sense of community the studio has. Everyone has been warm and welcoming which is really important especially at this time. There's always something going from quizzes, games nights to celebrity led sing-alongs! Being a remote worker at Outplay has been quite smooth and I'm glad Outplay have embraced it whole heartily. Working from home can be quite isolating and difficult at times but Outplay has made the onboarding very easy and has been very supportive; with not only equipment but also just seeing friendly faces on a video call too. On top of that, I appreciate the flexible hours, great benefits and after-work activities; that I already feel a part of the team.
I can really see a sense of pride the team has when working on our games. They want to push things to be the best and in turn encourage me to produce the best art possible! Being a Senior Artist you tend to work on a lot of different things from assets creation to animation but my current focus is UI. It's an interesting part of game production and a very key part too. It's giving the player the right tools they need to interact with the world you've created. You must be very dedicated and empathic to what your player needs, and the sense of satisfaction when you finally get to see it in their hands is massive!
I'm really looking forward to what this new chapter of my life brings at Outplay as it's been amazing and only see it get better!"
Are you looking for an exciting new opportunity? Along with other opportunities, we're hiring for Senior 2D UI Artists to join our team and would love to hear from you - If you think you have the skills to join our ambitious team, apply here: https://www.outplay.com/outplay-out-there/