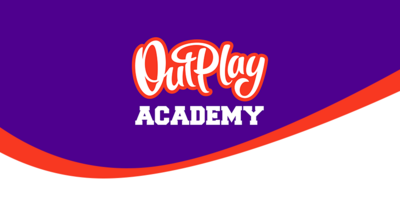 Madison Alexander - Designer At Outplay
Recently we spoke to Madison Alexander, Designer at Outplay to talk all things design and what it's like to work at Outplay, check out what she had to say:
"Design for me is this massive playground where I need to communicate visually with artists but communicate with programmers in more logic-based steps. I get to play with stepping into a player's shoes and figuring out the best way to convey the experience we want them to have. I also aim to always make my job easier and faster by learning to script to help automate some of the tasks that need to be done daily.
I first entered the games industry as QA, as I enjoy the challenge that comes with testing a game. Outplay was familiar to me and I had already been playing the games in my spare time. I had always liked the idea of design and was excited when I was given the opportunity to become a designer here at Outplay!
I'm currently working on a title that's just been released, with a final push at the end it was rewarding making sure everything in the game feels satisfying and polished for our players to enjoy. It is awesome to see everything coming together to achieve a polished, high-quality product. We have such a large group at Outplay and within design it's great to collaborate and challenge each other, things like department-wide discussions are always fun to watch and brilliant to be a part of.
If you have the drive and the self-motivation to learn, Outplay is a place where you can find many learning opportunities. With an Outplay Academy afternoon every month, you have an opportunity to refine current skills, or learn entirely new ones! During my (almost) 3 years here I have greatly developed my skills and proficiencies. We're always looking to deliver high-quality world-class games and to be effective and efficient, for example, I've learned to do scripting using Python, ultimately making my work life a little faster and easier, and even got time to get an overview of other useful programs like Adobe XD."
We're currently hiring for a Mid-Level Designer - If you are passionate, ambitious and driven we'd love to have you as part of the team – check out our latest roles here: https://www.outplay.com/join-our-team/