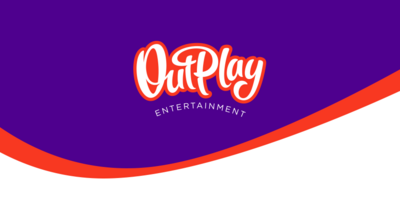 Outplay Entertainment Unleashes 'limitless Fun' Through Brand Refresh
After almost 7 years of creating amazing mobile games, enjoyed by millions, it's important that Outplay continues to thrive and now is the moment we unveil our transformative new brand to achieve this. Partnering with world-class design agency, JDO, we have embraced the concept of 'limitless fun', all supported by a new logo and identity for Outplay.
To instill a greater sense of fun, our office has also had a facelift of its very own. We believe creativity comes from within. Passion, creativity, and excellence are now reflected in every corner of our workspace, and our games.
As Richard Hare, President of Outplay Entertainment says "Our new visual identity captures the spirit of the business and is uplifting, approachable and authentic. It also guarantees heightened visibility to ensure we continue to thrive in an ever-evolving games industry. From the very start, our goal for Outplay Entertainment was to be associated with fun - and fun is different for every single one of us. Our focus going into 2018 and beyond, is to better understand what this means for all of our players globally. We want gamers to recognise our brand, our titles, and feel connected with our studio."
See Outplay as you've never seen it before and check out our new website here!