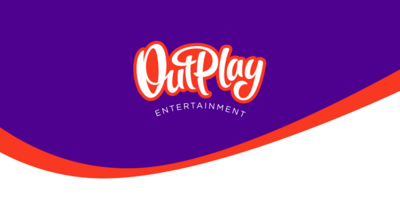 Outplay Proudly Hosts Our First Girls In Digital Dundee Event!
Did you know, that only 19% of the current UK games industry workforce are female, falling far below the national average of 45%?
As a Corporate Ambassador for the organisation, Women in Games, we have always supported the goal of creating a diverse industry that prides itself on inclusion and equality for all. In addition to supporting those already within the industry, it's vital that we educate and inspire the younger female generation.
With the current digital skills gap within the UK, we must ensure the next generation keep driving the industry forward. Video games are enjoyed by everyone, and we believe that great games for all require talent, regardless of gender.
In celebration of International Women's day, we proudly hosted our first Girls in Digital Dundee event. We invited a group of 15 – 18-year-old girls, to listen to a variety of female speakers, drawn from across Outplay, covering Audio, Design, Production and more. Each speaker conveyed their passion for the work they do in the industry they love.
The students were then given the opportunity for one-on-one discussions with our speakers, asking questions that ranged from education, daily work life and advice on joining the industry, plus much more.
We caught up with our speakers to find out what they had to say:
Keeley Bunting, Senior Designer - "Having developers who reflect the increasingly diverse audience for video games helps to ensure that we can deliver high quality experiences that are empathetic to the needs and desires of all players."
Rachel Simpson, Audio Engineer – "After hearing the different talks today from my colleagues I was really bowled over by how rich and diverse our backgrounds were, from theatre to maths to astrophysics. It made me really proud of how far women had come and how much things had changed when compared to the limited opportunities available to my grandmother's and mother's generation."
Alice Moretti, QA Engineer – "I think these kinds of events are really important for young people as much as for the game industry. When I was younger and looking for a job (which was not that long ago) I had no idea of the many career opportunities in games. As this is still a growing industry, I think, many people are still unaware of the thousands of possibilities that it offers."
Shaoyun Li, Senior DevOps Engineer – "It was a great pleasure to talk to the students about the games industry and our own experiences of how we have developed ourselves in the digital world. I enjoyed the chat with the girls to give them advice and listen to them talk about their dreams for the future."
Vanessa Smer Barreto, Data Analyst – "It was great to learn the backgrounds of my co-workers, they are very inspiring! It is always a good experience to interact with young people who are deciding their first steps into one career path or another, their enthusiasm was great to see."
Eva Prada, Marketing Art Manager – "The experience was very positive. It was quite refreshing to see and chat with all the girls. It was also pretty fun to get to know more details of the careers and interest of some of my colleagues."
Emma Purvey, HR and Recruitment Manager – " We were so engaged by the girls, even before leaving school they have very clear ideas on what they want and how they want to pursue their goals. They were incredibly passionate and informed on their chosen field and this proactive nature of this generation is exciting to see as a future employer. It was also inspiring to see just how amazingly powerful women are when they share and support each other. I'm keen to explore more opportunities for us to further this experience in the studio and by hosting more external events."
Chief Financial Officer, Gillian Gray had this to say about the event:
"Having the opportunity, as part of this event, to meet first hand other young females in many different roles in the Games Industry is hugely important in building awareness in a very real way, of the great variety of opportunities for talented young people in this growing sector. These events provide a fantastic forum to promote the rewarding careers available to females in an industry which may not previously have been on their radar in considering their future career choices."
We pride ourselves on our team's diversity, and our commitment to encouraging talent, regardless of background. We believe that by continuing to work with organisations such as WIGJ, we can help to foster a progressive and welcoming industry. We look forward to hosting more events like these in the near future.