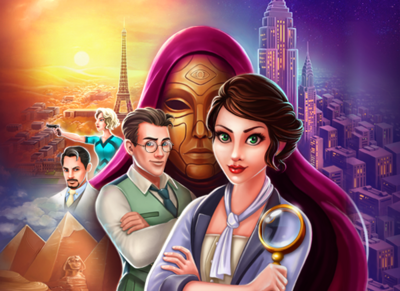 The Adventure Continues!
The detectives meet up with Charles in the snow-covered town of Banff. They discover more about the Illuminati plot that caused the death of Emma's parents. Julian is still missing! Will he respond to Charles's message?
20 new levels brings us up to 1385!
Christmas is here! Collect the Silver Snowflakes to earn great presents.
Infinite lives will be available for 3 days to ring in the New Year!