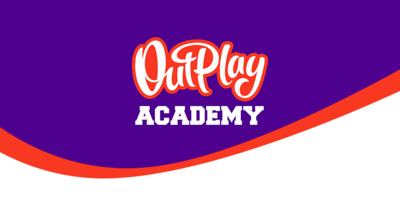 The Life Of A Senior Producer
Ever wondered what it's like to be a Senior Producer? Recently we caught up with Purva Garg, Senior Producer at Outplay to understand what's involved!
What attracted you to join Outplay and the role? What is the culture at Outplay like?
I am a match-3 games player myself, and the mobile games industry is booming with potential for future growth in all areas of expertise. I wanted to explore and learn more about match-3 games development and the mobile gaming industry, and Outplay seemed the perfect place for it. Outplay is both a developer and publisher, so they are fully equipped with experts across all departments. This provides for an exciting environment where, as a producer I not only learn about the full development cycle but also marketing, ad operations, DevOps, analytics, and insights. We have multiple projects running simultaneously with various teams working on them, so it also provides shared learning opportunities. Culture and diversity are very important to me, especially considering I am an expat. I must say Outplayers are some of the nicest people I have worked with! They also have a great male to female employee ratio which is very encouraging. Also, Outplay really cares and understands that life happens and not everything will be perfect all the time so you can trust that they will support you with all the wonderful wellbeing tools they have put in place.
What's life like as a Sr. Producer at Outplay? Highlights? What you love about it?
As a senior producer I oversee a sizable team and I work in collaboration with executive producers and leads. Like my role should be, it is challenging with loads of plates to spin and that's what excites me every day. I am involved in every aspect of the game, be it at a high level or at granular level. What I love about my role is that no single day is same, there is always something new to explore and something new to learn, not only from an immensely talented production team but also within each department I work with. We set high quality standards for ourselves and help each other stay true to that by constantly improving what we do and how we do it. What I find very impressive about Outplay is the fact that they want people to grow and give you the right opportunities to do so, in terms of project or roles/responsibilities. I was promoted from a producer to a senior producer based on my performance through all the opportunities that not only came to me but also based on what I asked for.
What are you enjoying about what you're currently working on?
I have been working on one of Outplay's biggest games over last 18 months and it has been one of the most rewarding experiences of my career. Mystery Match Village gave me full game development experience from pre-production to soft launch and then global launch. We made lots of process changes to meet the changing needs of the project and team, from trying to get the tools built, to performance improvements or building exciting features and content, it's been immensely satisfying. With the game now global it opens avenues for live ops and UA to make the game a really big success by listening to our players and looking at performance data. Our aim is to make the game richer so that we provide a wonderful experience to our players that they deserve.
Here at Outplay Entertainment Ltd we are looking for multiple talented individuals to join our growing teams, including Senior Producers! For a full list of our available roles check out our careers page now: https://www.outplay.com/join-our-team/