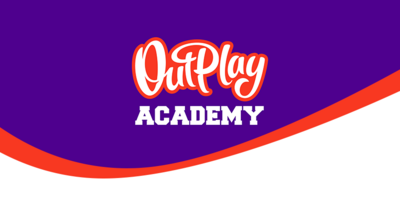 Work Experience With Michael Hutchison
Recently we caught up with Michael Hutchison, our most recent QA Intern, studying Game Design at Abertay University. Check out what he had to say about all things Outplay and game development:
"I'm a passionate Game Design student studying at Abertay who loves discovering practical and meaningful applications of games to try and help people. In my spare time I love snowboarding and martial arts (Brazilian Jiu-Jitsu & Muay Thai) , writing in my spare time and I also have a deep passion for coffee!
I quickly realised that the bugs I was finding were directly helpful to both the team and the project, ensuring Outplay's high quality level and standards are being adhered. This has been incredibly rewarding, especially when it's directly contributed to the improvement of the game and success.
During the course of my internship, I've learned invaluable software skills, such as Jira and Testrail, whilst also developing my core analytical skills which has improved my communication abilities. When evaluating the bugs I found, I learned so much about how a game is made, especially through the insightful feedback I received from the team. I learned to always be inquisitive and never take something at face value, there could be many reasons for an occurring issue, and finding the correct reason is key to helping the team, which always felt amazing.
I didn't expect to be given the responsibility I had in finding bugs and helping the team with tasks, and this felt amazing! I felt like my contribution was important valued.
If I were to give advice to someone pursuing an internship it would be to be curious and inquisitive. The more knowledgeable the team is overall, the better equipped and effective they can be, so it only helps everyone to think critically and analytically. If you put in your all, you will see people return in kind to your efforts and actively see your contribution make a difference, which is what it's all about isn't it.
Thanks to the Outplay Academy and everyone at Outplay!"
If you're interested in an exciting new venture, you can check out our most recent roles at https://www.outplay.com/outplay-out-there/